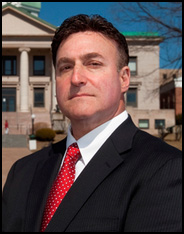 Jordan R. Pine, D.M.D., Esq.
Phone: 845-558-8286
Fax: 845-794-3509
---
Jordan R. Pine is a dentist and attorney, making him eminently qualified to offer his expertise in dentist malpractice cases.
A graduate of the Boston University Dental School, Jordan R. Pine received his law degree from the New England School of Law. He is licensed to practice law in New York, Connecticut and Florida, and is a licensed dentist in New York and Florida.
Jordan R. Pine gained extensive trial experience as a criminal defense attorney while employed by the Office of the Public Defender in Melbourne, Florida. Jordan served as House Counsel for Frontier Insurance Company in Rock Hill, New York for sixteen years. At Frontier, Pine also served as a claims examiner and claims committee member which has given him unique insight into the process and in-depth understanding of his clients' needs.
He has lectured to groups including the Academy of General Dentistry and has authored many risk management articles for trade publications.